Service Department
in Santa Fe, NM
Local Hyundai Service Department in Santa Fe, NM
Service and maintenance play a vital role in your car's life. When performed on time and at the right mileage intervals, service can extend the life of your car and save you money. This is because service often prevents expensive repairs and replacements as the car ages. Our service department is here to help you with all your Hyundai services, and our expert technicians provide the best service you could find. Trust Fiesta Hyundai for all your vehicle's regular maintenance and service.
The Services Our Center Provides
We can handle any service you have in your owner's manual, and we'll do them all with the highest level of expertise that our customers have come to expect. We take our reputation as the best Hyundai service center around very seriously, and we're eager to show you and all the Hyundai drivers of Santa Fe and the surrounding area exactly why we have that reputation. Here are just some of the great services we can perform:
OEM Parts for Your Hyundai
Whenever we're taking a look at your vehicle, we're always watching out for parts that may have worn through or broken. These parts can be easily replaced, and for your replacement, we offer OEM parts that are sourced from Hyundai. OEM parts and accessories are guaranteed to fit in your car since they were designed specifically for your car's make and model. They also are approved by Hyundai for service, which allows for any rare case of part failure and subsequent damage to be repaired under your car's warranty.
Certified Service Makes All the Difference
Our certified technicians are credentialed professionals, like how a doctor has a license. This shows that they are experts that know what they're doing, and it also sets a high bar for the quality of their work. Certification means they've not only passed the national certifying exam but qualified for it using training, study, and hands-on experience. We're proud to employ certified technicians who will treat your car with respect and care, and we know you'll love the peace of mind you get when you know only the best hands are working on your car.
Come to Fiesta Hyundai for Your Service
We're excited to prove to you why we're the best Hyundai service center around, so we invite you to come on down and see how we work. We know you'll be pleased with both the quality of work and the quality of treatment you receive at our service center. Call us during business hours or use our online service scheduler to set up an appointment today!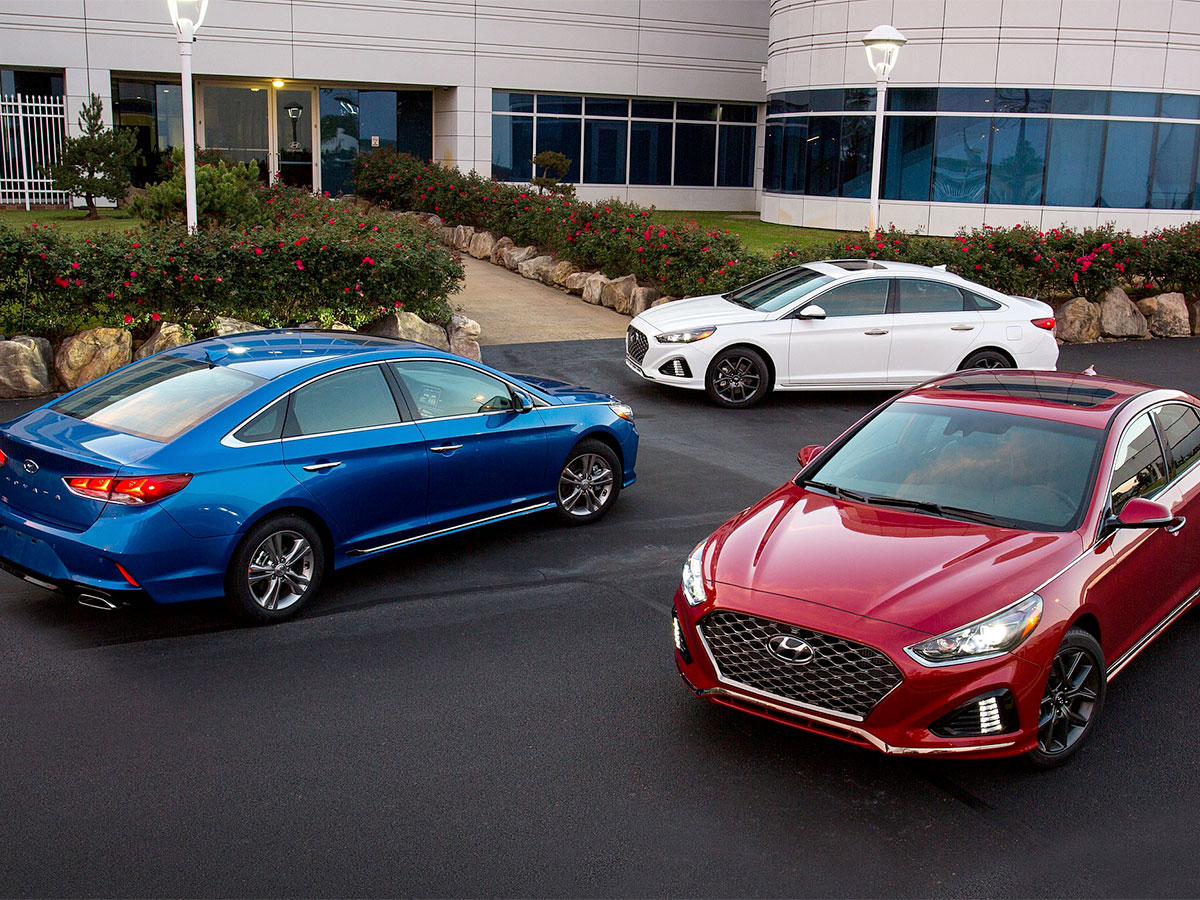 Fiesta Hyundai Service Department Amenities
Express Service Department
Comfortable Waiting Area