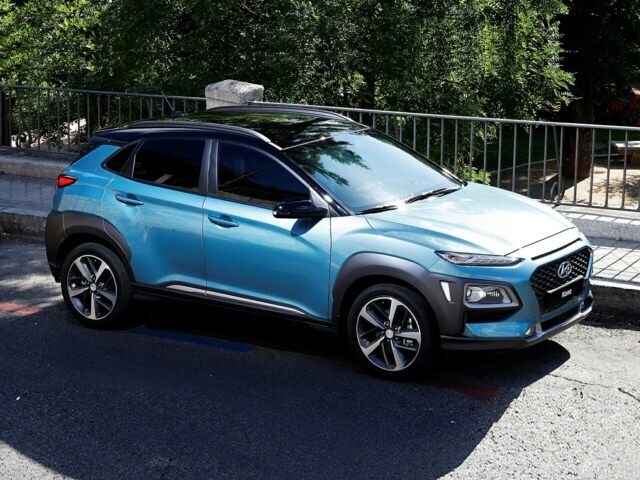 ?
The 2020 Hyundai Kona is a compact SUV, but it possesses big attributes. This vehicle has only been around for a few years, and it has built a large fanbase. The new Kona is exceptionally built with some of the finest architecture. Its interior is cozy and clutter-free, which makes it so desirable to drive consistently. Hyundai offers this SUV in five trim levels, including the SEL, SE, SEL Plus, Limited and Ultimate. There are also a variety of cool paint jobs to choose from. To learn more continue reading.
Performance
The 2020 Hyundai Kona allows you to liberate yourself while driving free thanks to its long list of features. This SUV provides excellent efficiency with engine performance and gas mileage. Drivers can expect to get as much as 32 MPG on the highway.
The vehicle's 1.6-liter engine is turbocharged for instant power and up to 175 horsepower. There's also a 2.0-liter engine that lacks the turbocharging effects, but it still produces as much as 147 horsepower. All-wheel drive provides an immense road grip, and this four-cylinder engine has just the right amount of power to get the job done.
Safety & Features
The interior of the Hyundai Kona is adaptable to your needs. Up to five people can ride in pure comfort thanks to the SUV's available leather seats. This particular interior also offers a large tailgate opening to store your belongings.
Android Auto is integrated into the system as well as Apple CarPlay. Navigation, speed, and other information can be displayed on the Head-Up display.
When it comes to appearance, the 2020 Kona is sleek and eye-catching. This SUV has some of the best aerodynamics, and its front fascia is astounding with all of its intricate styling. The front LEDs appear as a thin strip, and there are bold fog lights. The SUV's sweeping profile is aesthetically pleasing from all angles. Curvaceous contours have been added into the mix, and the lower dark molding accentuates the overall look to perfection.
The Hyundai Kona is about to break barriers by changing the status quo.