The 2017 Hyundai Tucson gets everything right in its third generation. While predecessors were certainly competent, the latest Tucson has been revamped to go head to head with its top rivals. This compact SUV can seat up to five adult passengers with enough room to keep everyone comfortable no matter how long the drive. Eye-catching interior design makes this SUV a sight on any road. It protects passengers with a host of state-of-the-art safety features like pedestrian detection and automatic emergency braking. In addition, the optional 1.6L turbocharged engine is both powerful and easy on the fuel. The 2017 Hyundai Tucson masterfully improves on everything, delivering one of the segment's best entries today.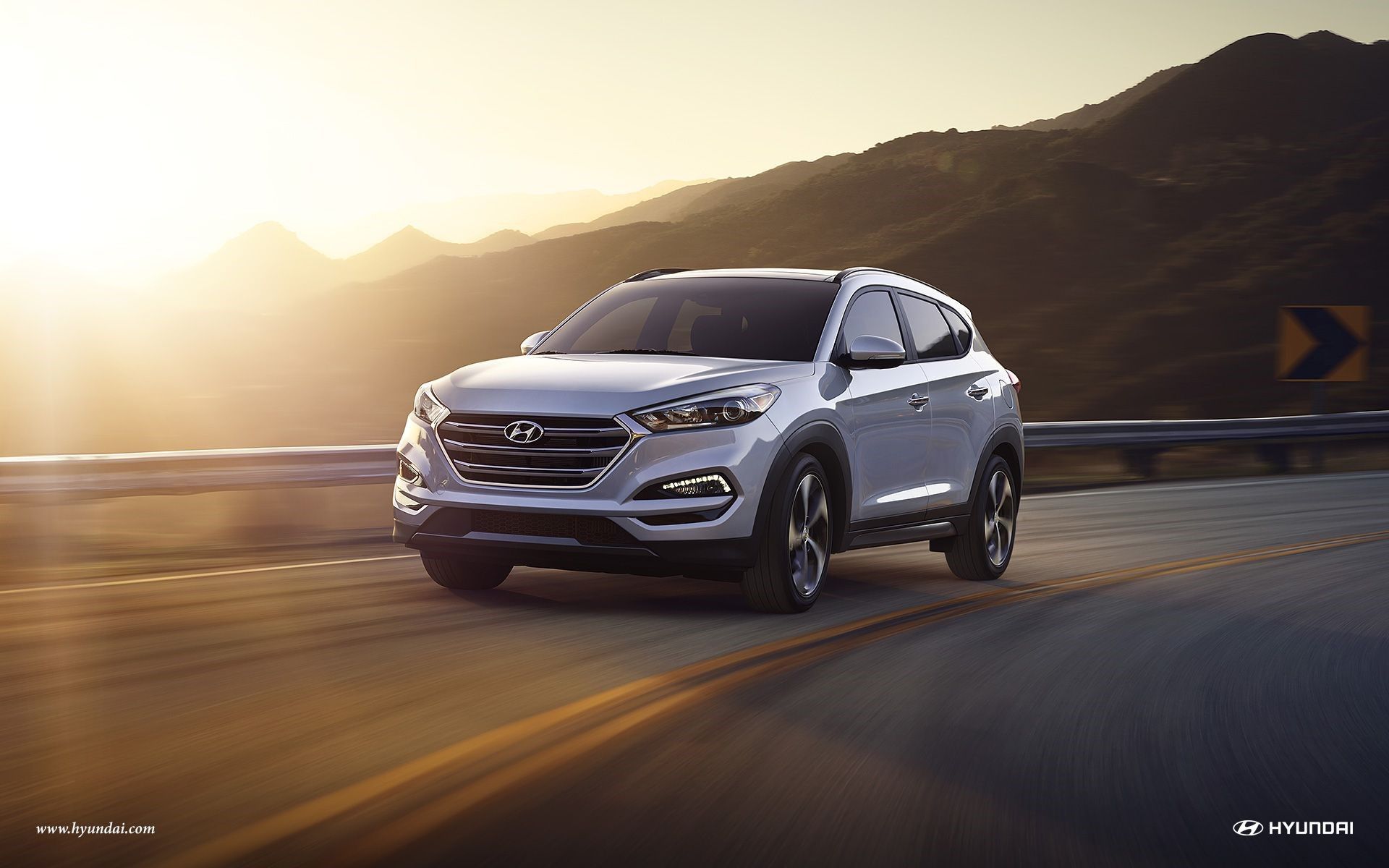 Unquestionably Sharp-Looking
The 2017 Hyundai Tucson is a car to be proud of when it comes to style. Main exterior elements include flowing lines, an imposing grille, and LED-accented headlights. On the front end, the styling's focal point is the trapezoidal grille, emphasized by graceful lines that flow over the hood, across the fenders, onwards to the rear, and finally blending seamlessly with the taillights. It's not just a pretty vehicle, however. The body is constructed with more than 50 percent of high-strength steel, making an SUV that's both attractive and tough.
A Sensible Cabin
The design on the interior of the 2017 Hyundai Tucson simply makes sense. It prioritizes both your comfort and your convenience, with a 6-way manual seat at the base level, and an 8-way power seat with lumbar support gracing the Eco and Sport models. The dash is clean and logical with its simple instrumentation, big vents, and audio and climate controls that utilize knobs and buttons. Higher-end models, on the other hand, add a modern touch-screen interface. In addition, this minimalistic sensibility is carried over to the gauges which never loads drivers with information.
Zero Road Stress
Take the 2017 Hyundai Tucson out for a drive, and you'll immediately feel relaxed thanks to a lack of outside noise. No matter the road quality, the suspension setup yields a refined ride. The steering feels way more natural than in the Tucson's predecessors. The 1.6L turbo engine is more than adequate. Paired with the 7-speed twin-clutch automatic transmission, this engine makes this SUV a pleasure to drive, since it kicks into lower gears fast, stays smooth, and helps enhance fuel efficiency.
If advanced technology, elegance, and fun performance are requirements for your small SUV, then the 2017 Hyundai Tucson fits the bill perfectly. To further convince shoppers, this SUV also comes with the incredible 10-year/100, 000-mile powertrain warranty. Interested to learn more? Drop by Hyundai dealerships near Rio Rancho.
Sources:
2017 Hyundai Tucson SUV Review, Edmunds.com
2017 Hyundai Tucson Review, thecarconnection.com